VIDEO HERE
.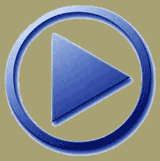 New Deal - Arizona

Power accessible (see maps below).

Lots 2, 19, 23

1 acre lots for $11,900 - 
power is right along property line
no extra costs to bring power to lot.


Lot 16 (largest lot in the subdivision)

1 +Acre for $13,900 - 
power along property line



Click on a picture for a larger view.
Main Road - local traffic
Lot 16
Lot 31
Lots 8
New Deal plat map
Lot 32 looking north
looking over 31 & 32
Lot 16
Plat map overlay
Plat map overlay

Lot 32

Lot 32
Lot 2
Nearby town of Chloride

Lot 16

Lot 16
Lot 16
Survey Marker

Lake Mohave and Cottonwood Cove road

Lake Mohave

View New Deal Acres in a larger map




View valley area in a larger map

Property Information.

Location:
Nestled beneath blue skies, between the Colorado River and the Cerbat Mountains, 14 miles (New Deal & Knoll Est.) and 20 miles (Gateway Acres) North of Kingman, (pop 30,000), 45 miles east of Laughlin, 75 miles South of Las Vegas, 210 miles North of Phoenix.
Topography: 

 

Flat
Size:
One acre (size of football field) - 100 ft x 435.6 ft

Roads:

Access to the property is on all-weather county maintained dirt roads.

Population:
Kingman, (pop 40,000), Chloride, (pop 400) Dolan Springs, (pop 2400)

Utilities:


WATER: Well depths in the area are about 700 -900'. Drilling costs about $21 per foot. Water Haul -alternatively, people buy a 300-500 gallon tank, which can be hooked to a car hitch, then refilled as needed at Mt. Tipton Water Co. Inc., Dolan Springs(18 miles, 928-767-3713) or Valley Pioneer Water Co. in Golden Valley. (17 miles, 928-565-4663). Water costs only $2.50 for 400 gallons.
Or you can use water delivery service, costs costs $65 for 1500 gallons of water. (Desert Water Service 928-767-4249). There are other water delivery services usually posted on the bulletin board at the DD grocery store (Dolan Springs). Delivery prices from them may be less. Large residential tanks cost $1900 for a 1500 gallon above ground system.

SEPTIC SYSTEMS: Septic systems start at $3,200 plus county permit cost.

POWER: Citizens Arizona Electric, (928) 753-2124. Present location of electric facilities is the Northern border of New Deal Acres, then down Ware Road. (see plat map). Cost to extend facilities to the lot line and then to a dwelling is approximately $3.50 per foot, for a line in excess of 400 feet.

*Please go to our Useful Link page for more information.

TELEPHONE: New Deal Acres ONLY-_Citizens Communications (928) 753-1122. Cost to extend
facilities to lot line and then to dwelling is $75 installation fee, $10 per jack, and $30 service fee, $15 monthly.


Gas:

You can lease a 150 gallon tank for about $40 per year. Propane is delivered throught the valley..

Planning and Zoning:

Residental zoned. You can build a frame house or use a mobile home.

Fire Protection:

Chloride Fire Department. No cost to lot purchaser.

Police Protection:

 Provided by Mohave County Sheriffs Dept.

Education:

Kingman has public elementary, middle and high schools. There is bus service to and from school to Mineral Park Road, half a mile South of the Subdivision.

Shopping:

Convenience shopping in Dolan Springs and Chloride, and complete shopping
facilities are available in Kingman.

Recreation:
If you enjoy the outdoors, you'll be in heaven! In Lake Mead, Lake Mohave, and along the Colorado River, there is excellent fishing and water-skiing, and river rafting. You can go dirt bike riding, Horse back riding, hunting, hiking and camping also. Laughlin offers gambling, shows, etc.